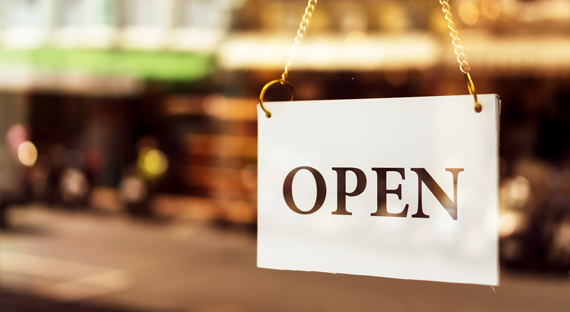 Pet stores have been reassuring customers that they will remain open and have plenty of stock in response to the Government announcement of lockdown No.2 over the weekend.
During the initial lockdown period pet shops were deemed 'essential' retailers and were allowed to remain open. While awaiting confirmed Government guidance on this for Thursday's lockdown, the majority of pet shops appear to be working on the assumption that they will be able to continue trading as currently, with full covid safety measures in place.
Retail chain PetsCorner has already contacted customers with a direct message from CEO Dean Richmond, saying that all of its 146 stores and garden-centre concessions would remain open.
"We have spent the summer buffering our stocks and there is no need for customers to panic buy any items, we have plenty," he said.
"Our stores will continue to operate as we have been including twice-daily cleaning of all contact surfaces, hourly washing of staff hands and limiting numbers into each store at any time to allow for social distancing."
While independent retailers were taking to social media to announce their intention to continue trading.
LOCAL DELIVERY
The Pet Stop, in Market Deeping, Lincolnshire, said its shop would remain open but that it would resume its local delivery service and that contactless collection would also be available.
It also reminded people not to panic buy: "We have plenty of stock, please don't worry. We are here to help and if we can help then we will. If you need us please get in touch," it said.
While Ginger&Browns in Cheshire said: "We will remain open every day from 10am to 5pm as normal. We have been fully open and operating in a covid-secure way now since June, so we feel confident we can continue to keep you safe whilst allowing you to pick up essentials for your pets.
"Obviously face coverings are still required and we will not permit entry without them."
GARDEN CENTRES
Garden centres, many of which have pet concessions or pet sales areas within them, have already explicitly been allowed to trade – unlike in the last lockdown in the spring.
James Clark, director of policy and communications at the Horticultural Trades Association (HTA), said: "The announcement to keep garden centres open in England during lockdown is a huge relief and very welcome for members – not only garden centres, but for those in the supply chain.
"Garden centres offer an airy and open retail environment, providing one of the safest retail environments. It's important for garden centres to continue to reassert the exemplar social distancing and safe trading measures they have put in place.
"Garden centres staying open will benefit everyone across the country, bringing much needed mental and physical benefits as people have to stay at home. It brings some joy at Christmas in these very difficult times for our country. Our sector is an economic driver for the UK – this decision allows us to help the country out of any economic downturn."
Pet Business World is still awaiting guidance on the situation covering groomers and doggy day care.