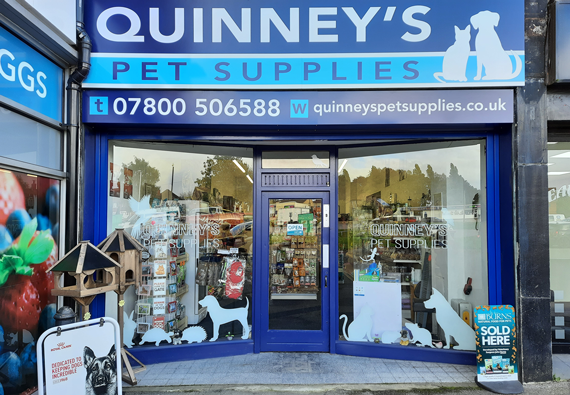 An award-winning pet shop has moved premises so it can offer its customers a larger range of products.
Quinney's Pet Supplies, which was established by husband-and-wife team Brian and Michelle Quinney more than six year ago, has relocated from Chesterfield's historic Market Hall to a new site two miles away.
The new store was officially opened at Littlemoor Shopping Centre, Newbold, on Saturday (October 23).
EXPANSION
Brian Quinney said: "Our business has expanded over the years, so we have relocated into much larger premises. This move has enabled us to offer larger products and more ranges.
"We have introduced many new products that we simply didn't have the space for before, including a wide range of natural and frozen food
"The response has so far exceeded our expectations. We have acquired many new customers already, as well as retaining quite a number from our previous location."
Quinney's Pet Supplies was born out of Brian and Michelle's love of animals. Over the years they have owned a large variety of dogs, cats, horses, rabbits, guinea pigs, hamsters, mice, tortoises, budgies, finches, racing pigeons, doves, coldwater and tropical fish.
BREEDING PROGRAMME
Michelle has shown lionhead and angora rabbits all over the UK, having won many honours as well as run a successful breeding programme. The couple are also the proud owners of Holly, a ragdoll cat which has won best of breed at a number of shows. She also featured in a TV commercial for a leading pet insurance company.
The store's local delivery service offers free and reliable same day delivery on all large or heavy products that cannot easily be carried from the shop.
The business was voted Leisure Retailer of the Year 2019 in the Chesterfield Retail Awards.