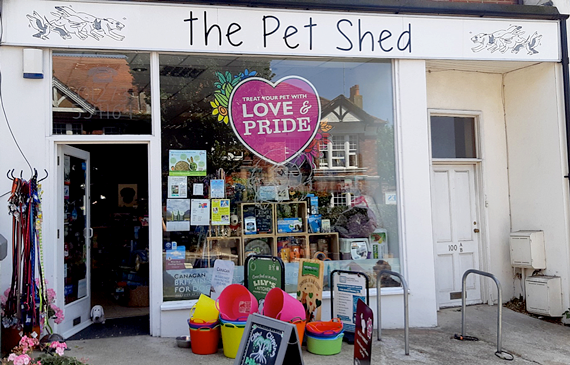 The Pet Shed, in Brighton, celebrated its sixth birthday in style over the weekend.
Owner Hannah James expressed her gratitude to all the customers that have supported the business – which stocks a wide range of 'healthy and natural' food and treats for all pets – since it opened in 2013.
She said: "Opening a shop from scratch was a bit of a gamble but with the support of the local community we have becoming a thriving centre for all things pet related.
"Fiveways and Preston Park residents are very supportive of their local shops and understand how important it is to have a diverse range of independent shops on their doorstep."
Hannah was planning a giveaway on the day (Saturday) for every customer but wanted to keep it a secret. "All will be revealed on our Instagram, Facebook and Twitter accounts on the day," she said.
She will also be celebrating Small business Saturday this coming Saturday with a Christmas present for every four-legged customer. Small Business Saturday is a grassroots, not-for-profit campaign that was originally founded by American Express in the US in 2010 and remains the principal supporter of the campaign in the UK, as part of an on-going commitment to encourage consumers to 'shop small'.