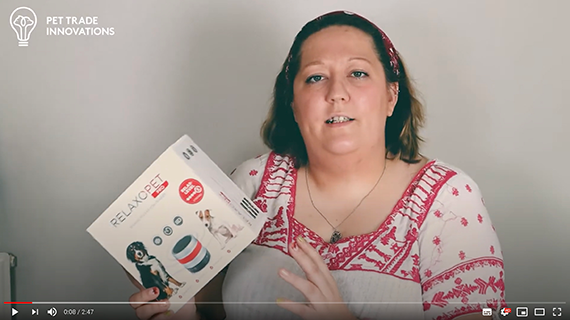 A calming device is the latest product to benefit from a video initiative aimed at driving sales in pet shops.
The Relaxopet Pro is a subliminal speaker that helps to calm pets by producing hi-frequency sounds that are absorbed through an animal's fur.
The product is featured in a video, which has been produced by its UK distributor Pet Trade Innovations.
Managing director Steve Driver said: "The video can be used in several ways to help retailers grow sales. First, it will enable a pet shop to fully understand how the product works so it can assist customers better.
"It can also be played in store as a promotional video or can be mailed out to customers to inform them of how Relaxopet will benefit their pets."
About the size of a small Bluetooth speaker, the Relaxopet Pro works in a number of situations where pets may become anxious or nervous, like during the fireworks season, travelling and vet visits.
It is made in Germany and took three years to develop. With an RRP of £69.90, it comes in four versions – dog, cat, bird and horse.
Pet Trade Innovations aims to produce more videos, presented by staff member Nicole Younie, to promote its growing portfolio of products.