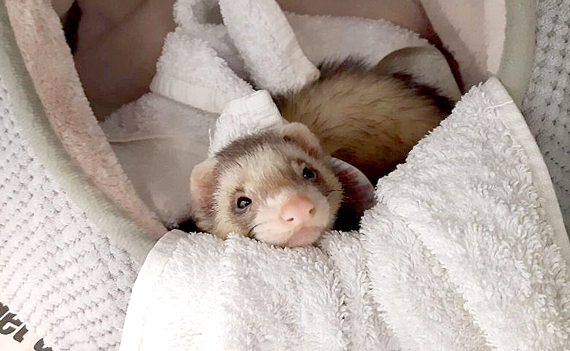 A man dumped a shoe box on a pet store counter, said his 'duty was done' and left the shop.
Inside, staff at the Bishopriggs Pets at Home found a 'very scared, but friendly', ferret – now named Leeroy – which they handed on to animal welfare charity the Scottish SPCA.
Inspector Jade Cumming said: "We are very grateful to the staff at the Pets at Home store for taking excellent care of him until we were able to pick him up.
"Leeroy is now in the care of one of our animal rescue centres. Apart from a couple of fractured teeth he appears to be in good health.
"Although we appreciate that the man obviously intended for Leeroy to be cared for and we're glad he chose to hand him into a safe place, this is not the correct procedure to follow if you wish to give up an animal for rehoming."