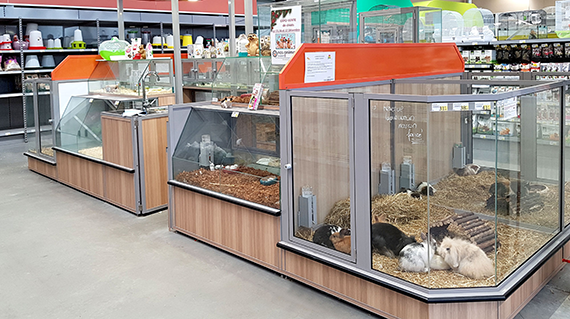 Selling livestock is key to competing with online retailers, according to CASCO Pet, which is urging shops to make live animals a key component of their bricks and mortar retail strategy.
"This year has been one of the most challenging years to ever face businesses across the world, all due to the coronavirus pandemic," a spokesman said. "We have seen big retailers such as Nike cutting at least 500 jobs and Target Australia seeing 1,300 jobs at risk. With these big companies and many more retailers experiencing loss and potential administration, we were pleasantly surprised to find one industry that is winning…
"Pet stores across the globe have experienced record profits."
CASCO says the pet industry has seen record profits throughout the pandemic, with US chains such as PetSmart and Petco experiencing double digit growth and Pets at Home in the UK seeing revenues increase by 10.2%. And the pandemic has seen pet ownership increase in all areas including dogs, small animals, aquatics and exotics.
"Lockdown in many countries enabled families to have time for and settle a new pet into the family, meaning pet stores have not just been surviving, they have been thriving," the spokesman said.
"Sadly, this success hasn't been shared by all pet retailers. Pet Valu, one of the USA's largest non-live-animal-selling pet stores, has announced the closure of all 358 of its stores and warehouses. It is very easy to blame the pandemic for the demise of these stores, however when you compare with pet retailers who sell live animals, it more than suggests that live animals should be a key component of a bricks and mortar pet retail strategy.
"Petless stores could be deemed profitless."
ONLINE
CASCO Pet says that, unfortunately, the model of pet-free stores just cannot compete with online retailers.
"In this digital era, retailers must provide compelling reasons to buy in-store and convert intent into sales. Over a decade ago, pet retailers who anticipated the threat online sales could pose took the clever approach and played on the one thing online could never do.
"Going back to basics and enticing customers through the doors with the sale of live animals gave them the competitive advantage to grow and thrive. Pet supplies are only complimentary, so everything must start with the animal and the human connection with them.
"There has never been a better time to expand your store into live animal sales."