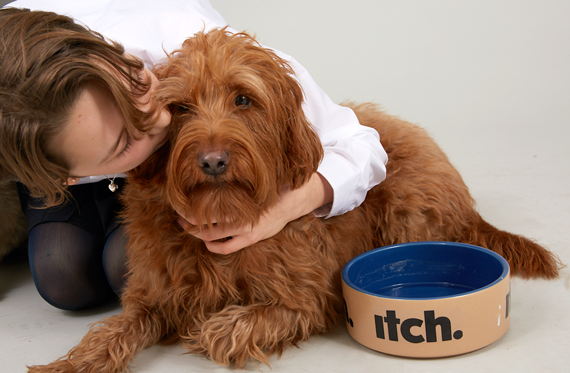 Nine out of the top 10 names given to the nation's kittens and puppies are shared by Britain's newborn babies.
Data on the monikers of more than 100,000 UK dogs and cats reveal that an increasing number of owners are opting to call their pets names that rank highly in the list of 2019's popular children's forenames.
That means the days of hearing a dog owner yelling, "Rover!" in the local park are long gone. Sunday mornings are now far more likely to be interrupted by someone calling out Poppy, Max, Teddy, Lola or Alfie.
According to data from pet 'wellbeing' specialist ITCHPet.com, Bella is the most popular dog's name in Britain today and the second most common for cats. Second for dogs is Poppy and third is Lola.
Buddy, the name 'Angels' singer Robbie Williams and wife Ayda Field gave their new puppy recently, was the only name out of the dog's top 10 not to feature among the common human names.
LOW BIRTH-RATE

When it comes to cats Luna was top with Bella second and Lola third. Poppy and Charlie came fourth and fifth respectively – they rank 21st and fifth on names parents are choosing for their new-borns.
The results emerge at a time when the human birth-rate has hit an all-time low in the UK – and as an increasing number of Brits are counting their pets as 'one of the family'.
Charlotte Harper, co-founder of ITCHpet.com, said: "Pet humanisation – or anthropomorphism as it's scientifically known – is becoming common because owners are increasingly wanting to provide their pets with human-like products or experiences.
"Giving them human names is us subconsciously drawing them ever closer into the family environment and treating them as children, which is obviously of great benefit to the pet, and for the family's general well-being.
"But above all it is really important to remember a dog or a cat is not as self-sufficient  as a 12-year-old child. They have entirely different needs and require a high level of care to protect them from developing health issues, such as those caused by fleas and worms."
PERSONALISED

"All of ITCH's flea and worming treatments are personalised, so we have been able to establish the names that are leading the pack across the nation."
The ITCHpet.com data is based on customer data gleaned between July 2019 and January 25 this year. The numbers show 90 per cent of top 10 canine and feline names feature in the top 100 baby names for girls and boys.
Dogs' names which are on both lists are Teddy, Daisy, Ruby, Alfie and Charlie, while Luna, Molly, Rosie and Tilly also made the cut.
Unsurprisingly, cat names Gizmo, Tigger and Oreo also don't feature on the list of monikers picked for new-borns!
Separate studies carried out last year show 84% of pet owners think of their animal as 'part of the family'.
And around one third even claim to prefer their pets to real life members of their family, with one in six (15%) considering their pet more important than their cousin.
It has also been reported that dog owners are the most keen to make their pet a bona fide family member, with 16% choosing to include the animal in the last census. A number even listed their dog as their 'son' on the official form.
Charlotte Harper continued "Cats and dogs can offer incredible emotional support, so it's only fair that we take care of them in return."