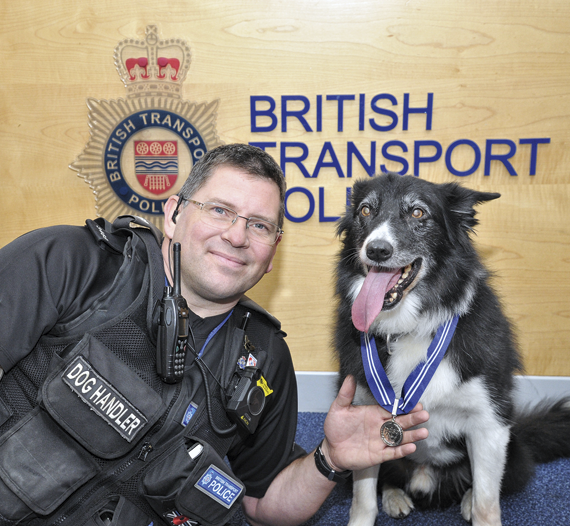 A police dog that was first on the scene after last year's Manchester terror attack has been honoured with the PDSA Order of Merit.
Mojo with his handler PC Phil Healy searched around the injured victims to make sure there were no more explosives. Later, they were joined by other dog teams and searched the whole stadium together.
PDSA Director General Jan McLoughlin said: "His role on the night was to make others safe – members of the public along with the responding emergency services, who each had their vital part to play. His dedication to duty, despite clearly being distressed by what he saw, makes him a deserving recipient of the PDSA Order of Merit."
Mojo is the 20th recipient of the honour which, to date, has been awarded to seven dogs and 10 horses. He retired from police duties in August.