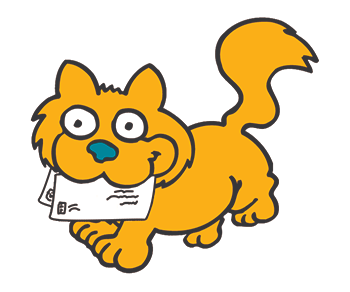 A clever cat has been assigned the role of a 'postcat' for his owners and their neighbours.
Zack King, from Hackney, East London, returned home one day to find his one-year-old Billy with a note attached to his collar informing him that he'd been paying their neighbour frequent visits.
His girlfriend, 29-year-old Olga Shipunova, replied and they've since become pen-pals with the neighbours – an unexpected relationship that Zach says has been a highlight of the lockdown.
Thanks to Billy, the neighbours have exchanged about 10 handwritten notes, sharing recipes and TV recommendations. Billy has even been kitted out with a proper mailbag. Zack told the Daily Mirror: "It's definitely something we look forward to – when the cat flap goes and we notice that the note isn't what we've attached and there's a new note."