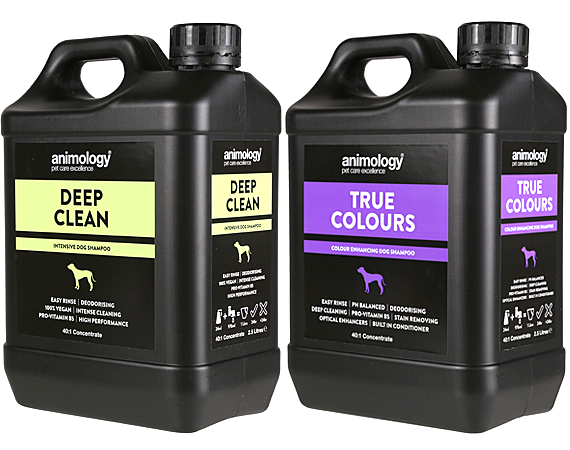 Pet care brand Animology has relaunched its range of concentrated shampoos for professional groomers.
The 2.5 litre 40:1 shampoos are replacing the brand's original five-litre, 20:1 bottles.
Group55's sales director for pet care, Martin Breen, said: "We wanted to upgrade our offering and provide a product that does exactly the same job but with greater economy. Our new 2.5L bottles do exactly that and, by halving the size of the product but doubling the concentration rate, the new bottle can provide just as many washes but in a more convenient and easy-to-handle format."
The new bottles retail at £20 per bottle compared with £25 for the original size.