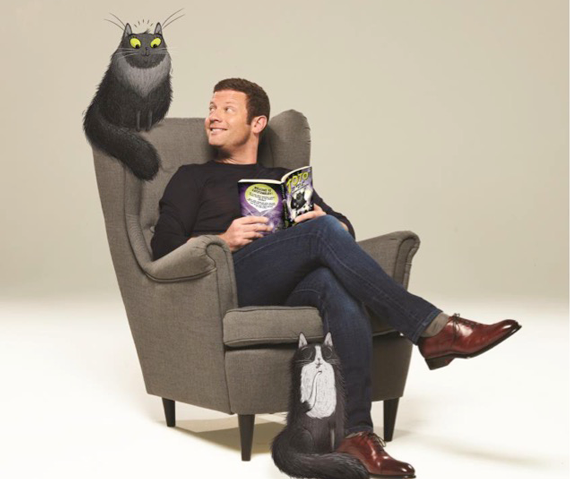 TV and radio presenter Dermot O'Leary has joined Cats Protection for an exclusive video event to promote both his new book and the charity's work.
The event, aimed particularly at children, premiered on YouTube on April 8 but is also available at www.cats.org.uk/education.
To celebrate the launch of his latest book in the 'Toto the Ninja Cat' series, Dermot joins a video conversation with Cats Protection's director of veterinary services, Dr Maggie Roberts.
Discussion revolves around the books, Dermot's childhood and the inspiration for the Toto books – Dermot's own rescue cats. The pair also answered questions from young fans and cat-owners wanting to address today's cat-related issues -with plenty of feline fun thrown in.
Dermot said: "I'm a big believer in the importance of rehoming animals, especially cats as you know, so I'm really pleased to be working with Cats Protection – they help over 200,000 cats and kittens every year and despite the lockdown they've rehomed around 20,000 cats thanks to their Hands Free Homing scheme.
"My cats, Toto, Silver and Socks were all rescued and you can learn a bit more about them in my 'Toto The Ninja Cat' books and in this exclusive online event, hosted by Cats Protection, where we'll be talking all about cats and how to take care of your own little feline ninjas!"
Maggie said: "It's fantastic that Dermot is such a passionate cat lover and that he promotes our feline friends in such an entertaining way for children.
"Here at Cats Protection we want every cat to have the chance to live their best life so we're thrilled to be working with Dermot and getting the chance to talk to other fans about helping the UK's cats and kittens do just that!"