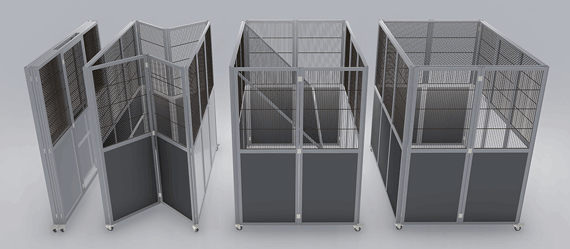 Casco Pet has created a new portable adoption shelter to cope with any increase in the number of unwanted pets during the coronavirus crisis.
The enclosure, designed as a temporary housing for animals in rescue centres, sits on locking wheels and simply unfolds to stand wherever needed. It is fully collapsible so can be easily stored away when not in use.
CASCO is donating 10% of any profits from the sales of these enclosures to animal shelters across the country.