A Vicar at a North Yorkshire church is no longer the only one with a dog collar after welcoming a loyal four-legged parishioner to the congregation.
Assistance dog Alvin, from the charity Dogs for Good, was placed with Andrew Newton (53) two years ago because he has MS. Andrew's wife, Ruth, is Vicar of St John's Church, Sharow.
Alvin, a golden Labrador, opens and closes doors for Andrew, retrieves items he has dropped and fetches the TV remote or a blanket.  He can also put down and push up the footplates on Andrew's wheelchair and assist with dressing.
Since being matched with Andrew, Alvin has become a regular at St John's Church where he is much loved. In fact, Alvin is such an important church member that when work was being carried out to fit automatic doors, the button to open them was placed at the right height for him to reach.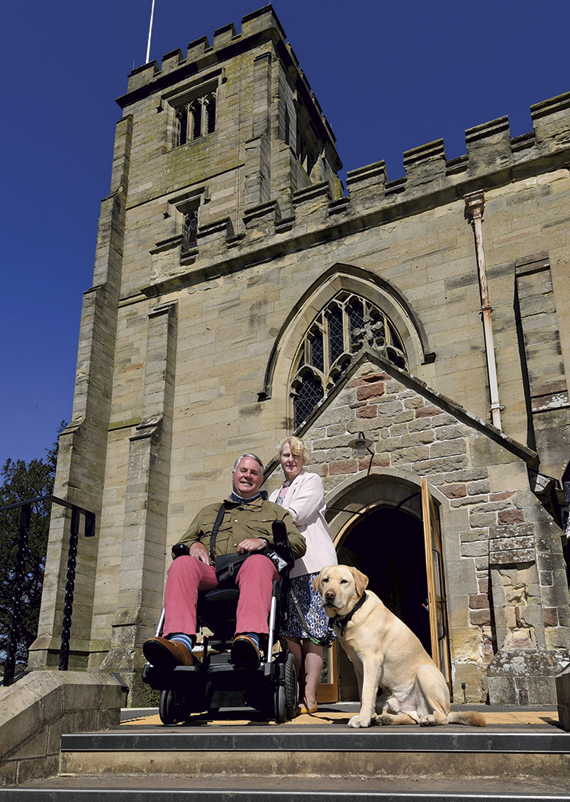 Andrew and Ruth wth Alvin outside the church. Picture:Yorkshire Post