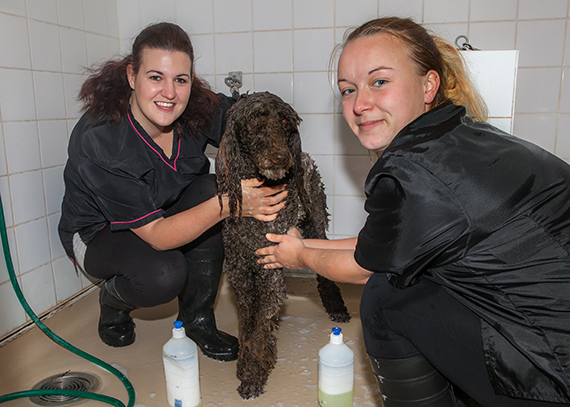 A new Level 2 Dog Groomer Apprenticeship Standard has been approved by the Institute for Apprenticeships and Technical Education, The National Pet College, the new name for PIF Education, has revealed.
PIF says the new apprenticeship provides 'a valuable entry route into the dog grooming industry for post-16 learners and allows dog grooming employers to offer a new way of training staff to a nationally recognised standard'.
The standard has been developed by an employer panel, led by staff from the National Pet College and Pets at Home. The standard covers the skills, knowledge and behaviours required to bath and dry dogs of all coat types and deliver basic clipping as well as communicating with clients, meeting the legal responsibilities of running a commercial dog grooming salon and working with dogs with different health and behavioural considerations.
Vicky Skinner, head of education at the National Pet College and one of the lead developers of this apprenticeship standard, said: "We're delighted that this new standard has finally been given the green light. The standard offers young learners a brilliant entry route into a career in dog grooming and provides a springboard to further qualifications in the industry.
"The broad range of practical and theoretical skills which apprentices cover during their training will equip them really well for the commercial realities of working in a dog grooming salon; and in doing so help safeguard animal welfare."
The new standard will be published on the Institute for Apprenticeships and Technical Education website (https://www.instituteforapprenticeships.org/apprenticeship-standards/) and should be ready for delivery by September.