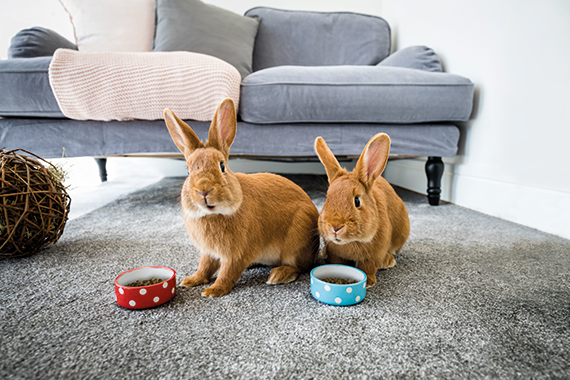 A new Good Practice Code for rabbit welfare has been released by the All-Party Parliamentary Group for Animal Welfare.
The new code has been welcomed by Burgess Pet Care, which has championed animal welfare, particularly the care of rabbits, for many years.
The release was timed to coincide with the 15th Rabbit Awareness Week (RAW) at the end of June. The RAW partners, led by Burgess, decided this year's theme should be Hopping Through the Years, focusing on how owners can best support their bunnies throughout their lives, with care that is adapted for their changing needs. "¯
As always, the RAW campaign was built around the five welfare needs of rabbits, which are all covered in detail in the new Good Practice Code.
Dr Suzanne Moyes, operations and technical director and in-house vet at Burgess Pet Care, said: "For the past 15 years we have worked with our RAW partners to champion improvements in the care and welfare of rabbits throughout the UK, so we could not be more delighted to see the Code of Practice published this week.
"Rabbits are still widely recognised as being one of the UK's "¯most misunderstood animals, which is why we're determined to throw our support behind the new code to ensure that it is well-understood by owners, widely publicised and high on the agenda now and in the future.
"To that end, we are encouraging all rabbit supporters, whether they be owners, retailers or my friends and colleagues in the veterinary community, to share the link and join us in raising awareness of the code's importance."
Research shows that rabbits are the most misunderstood pets in the UK and their care needs develop throughout their lives. This year's RAW campaign celebrates these popular and much-beloved pets as well as educating owners and celebrating the great work of vets and rescues throughout the UK.
The code is available online at: apgaw.org/good-practice-code-for-rabbit-welfare-launched/