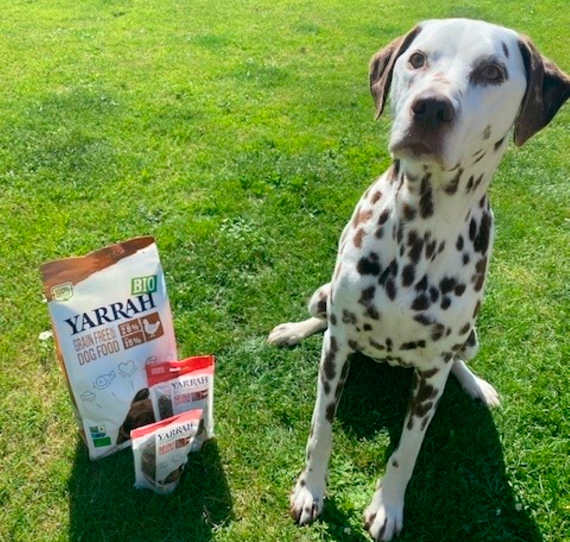 Organic pet food brand Yarrah has proved to be a hit with the experts on the Our Dogs panel, with the brand's three bestsellers receiving a five-star rating.
With organic and sustainable products becoming increasingly popular amongst pet owners across the globe, Yarrah's organic pet food caters to strong consumer trends.
Its brand messaging positions pet health front and centre, and the Our Dogs panel reported an extensive array of health benefits for their pets after feeding the products.
Yarrah's range of grain-free organic products uses only top-quality ingredients to support pet health, and this shone through with the Our Dogs panel. Overall, 87% of respondents saw positive results after switching to Yarrah, with 91.3% saying they would purchase the products again. Across the three products that were tested, 100% of owners saw an improvement in their dog's skin and coat and 77% saw an improvement in their dog's digestion.
Francesca La Rosa, product marketing manager of Vital Pet Group, said: "To see the positive impact that Yarrah has made on our multi-breed panel is a reflection of how the shopping behaviour of pet owners is evolving. It's clear to see that organic ingredients are a huge driver for consumer purchasing decisions. By improving the health of pets and hitting all customer trends, Yarrah is the perfect addition to pet shop offers."
UK sales director for Yarrah, Ben Hutton, added: "We believe passionately in sustainable food and started our organic journey as a deliberate and conscious attempt to lead the way towards positive change. Looking at the great response from the expert panel, we see the direction in which the pet food market is going. Pet owners are seeing positive changes in their pet's skin, coat and digestion since switching to Yarrah and can feel good about their choice of food too."