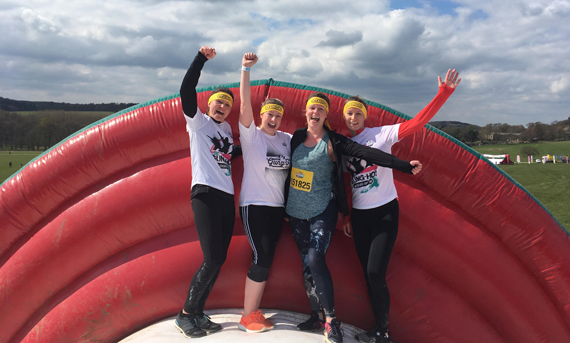 Not all heroes wear capes. Some wear running vests, swimsuits, parachutes or fancy dress…and that's exactly what employees of Vitalin Pet Food recently did for Jerry Green Dog Rescue.
Annabell, Amy, Sophie and Jodie, from Vitalin, took part in a 5k inflatable obstacle course in Leeds. By navigating their way round the course while tackling enormous inflatables up to 50m long and eight metres high, the team was able to raise more than £200 for the rescue.
The centre was founded in 1961 by Jerry Green to provide dogs with an environment where they can feel safe and loved. The volunteer-run charity now offers services across Lincolnshire, Yorkshire and Nottinghamshire but relies heavily on public and corporate donations to help.
Jerry Green and Vitalin have been supporting each other since 2016, sharing their love of dogs.
Annabell Rowlands said: "Jerry Green is a charity that is very close to our hearts here at Vitalin. As they are a charity that are local to us, it means a lot that we are able to support them and the fantastic work they do…even if that did mean running 5K and battling many giant inflatables along the way!"