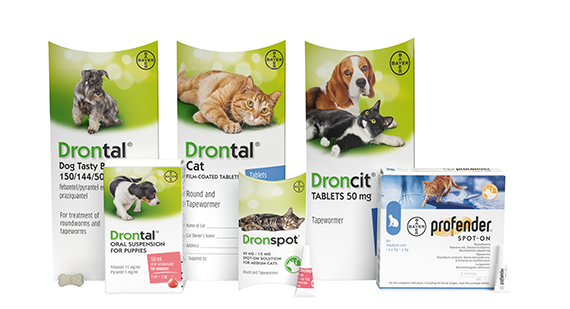 Vetoquinol has acquired Profender and Drontal, the broad spectrum dewormers for cats and dogs, and is now the new owner of the brands in the UK and Ireland.
The brands were acquired after recent mergers and enable Vetoquinol to play a bigger role in supporting veterinary practices and retailers with its preventative healthcare offering.
Vetoquinol says retail outlets stocking any of the Drontal brands, including Dronspot and Droncit, will be 'keenly aware of the important role they play in the pet healthcare category'. The company believes return to a 'new normal' post-lockdown provides a significant opportunity to improve animal welfare while driving sales revenue, which is 'vital for economic recovery'.
Caitrina Oakes, Vetoquinol managing director UK and Ireland, says she is delighted to see the brands join the Vetoquinol portfolio and believes they are a natural fit for the company.
RELEVANT
"Preventative healthcare is playing an increasingly central role in retail and vet practice, with the emphasis on helping pets live longer, healthier, happier lives. With many pet owners spending more hours than ever with their pets during lockdown, companion animal parasiticides have never been more relevant."
Sue Lewis, retail key account manager, and her team will be supporting the company's retail arm. She said: "The Vetoquinol team is looking forward to working with retailers to support them in what is a very challenging time for many businesses as everyone adapts to the post-covid world.
"We'll be supporting our new brands with energy, passion and ambition with a view to growing the category and serving the needs of the pet trade community, both now and in the future."
The Drontal range encompasses a portfolio of single-dose anthelmintic products for cats and dogs. This includes the Drontal Tasty Bone range, which comes in the form of palatable, bone-shaped tablets for dogs, as well as the Drontal Cat, Drontal Puppy, Dronspot and AVM-GSL brand Droncit.