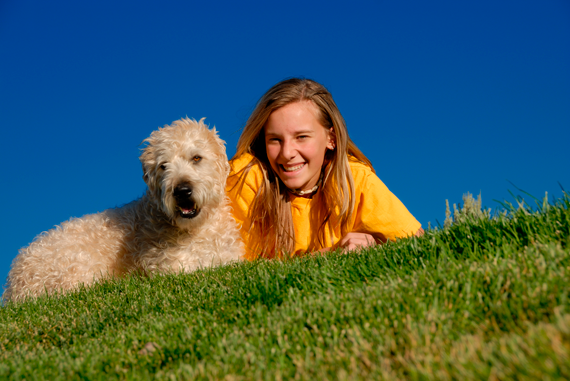 In stark contrast to declining High Street spending, the pet care market is buoyant, with consumers spending more disposable income on luxury pet accessories and treats, according to the organisers of UK garden, leisure and pet trade show Glee.
"No matter how long politicians fuel uncertainty by arguing over Brexit, the nation's pets will still need feeding, grooming and caring for, underpinning the strength of the sector," said a spokesman for the September event.
Last October, a Mintel investigation into the market for pet care and pet food revealed that 51% of pet care buyers would 'rather cut back spending money on themselves than on their pets'. The highest proportion of Brits who said they would be prepared to put their pets' needs before their own were millennials – those aged 19-38 – with 54% saying they would go without so they could afford to pamper their pets. In fact, millennials took their pets' wellbeing so seriously, the survey claimed, that 30% of young pet care shoppers said it was important that their pet kept up with the latest trends such as clothing and grooming styles.
Mintel's research lays bare why millennials' pet requirements will increasingly be a high priority for retailers. Two in five (40%) of young pet care buyers admitted that they would spend just as much money on their pet at special times of the year such as Christmas as they would on a friend, compared with an average of 32% of all buyers. And this year, national retail chain Pets at Home made headlines with its Easter egg-style treats for dogs, cats and small animals.
FAMILY
Chana Baram, a retail analyst at Mintel, said pets were increasingly being viewed as family members.
She explained: "Pet owners are willing to offer animals their own products and unique items, which often carry a higher price tag and help to drive category growth.
"This ranges from animal-friendly pancakes and wine to dog hiking boots and animal sleeping bags. The more pampered pooches enjoy dog beds with memory foam mattresses. Our research shows that millennials are particularly devoted to their furry companions. As the age of having children increases, some young people are opting to first get a pet and treat them as a family member."
Another factor that's shaping the fortunes of the pet trade is the rise of animal social 'media influencers', which are most likely to appeal to the millennial demographic. 'Doug the Pug', for example, has 3.7 million Instagram followers!
So where will future market growth come from? Chana Baram has a theory: "There are already pet Christmas and birthday presents available from a number of retailers, but the willingness to spend just as much on a pet as a friend shows that there is an opportunity for retailers to offer more event-specific products. Having pet products for seasonal events such as Valentine's Day would likely prove popular with young consumers and this could extend to other events such as weddings or funerals."
EXPANSION
Mintel found that 59% of British consumers owned a pet, with full-time workers the most likely to own one (66%). Dog ownership peaks among men, with 35% owning a hound compared with 31% of women, and younger millennials aged 19-28 (42%). Cat ownership peaks among Brits aged 25-44. A third (33%) own a dog while three in 10 (29%) have a cat.
Projected expansion of the pet sector is a key reason why Pets at Glee, which takes place at Birmingham's NEC on September 10-12, is a vital area of the Glee show.
A study carried out for Glee found that, according to AMA Research, the total UK pet market was valued at £6.5bn in 2017, when the pet market accounted for 1.8% of the UK retail market. Analysts have predicted 'modest but continued steady growth' in the pet market – with a value of £7bn forecast for 2020-21.
Glee event director Matthew Mein said: "The pet care sector is witnessing a trend for pet anthromorphism – consumers increasingly treating their pets as humans – and this is driving category growth.
"An unprecedented level of premium and artisan products has launched over the past five years, projecting luxury pet goods into the mainstream market. Owners are increasingly mirroring human styling and healthcare trends for their pets, which they want to feel cared for, comfortable and mentally stimulated."
POTENTIAL
Tapping into potential in the pet market requires knowledge of a complex and fragmented sector, he says, comprising eight sub-sectors: food and treats; grooming and cleaning; health, treatments and care; toys and accessories; coats and clothing; collars, leads and harnesses; pet mobility, flaps and bedding; and houses, tanks, cages and hutches.
According to Mintel, pet ownership has declined by 7% over five years, with just over half (56%) of UK households owning a pet – down from 63% in 2012. However, increased spending saw the UK pet food market valued at £2.65bn in 2017, while the global pet grooming market is forecast to expand at a compound annual growth rate of 4.7% between 2015-2025. And despite being a mature market, the pet accessories sector has a positive outlook, too. It's tipped to exceed £900m by 2021-2022, accounting for 12-14% of the overall pet products market, with growth driven by buyers from pet superstores who are seeking novel products to stimulate consumer demand.
This year's Pets at Glee promises to guide buyers across all sectors to more innovative products than ever before, including pet foods, supplements, toys and accessories. Located in a 'high-footfall position' near the entrance to Hall 19, Pets at Glee will feature an interactive workshop space, comprising sessions for pet buyers, while the latest products will be showcased in a pet trend area.
With the pet sector comprising a diverse range of retail outlets, from pet superstores and supermarkets to DIY multiples, vets, garden centres, mail-order catalogues, independent pet stores and websites, Pets at Glee will host a dedicated networking space for pet care industry representatives to meet other industry professionals and do business.
Pet trade exhibitors booked so far include Trixie, Butchers, Canine and Co, Jacobi Jayne & Company, Marriage Specialist Foods, RSW International, The Barking Bakery, Winners Europe, Bon EOOD, Global 1st and H.von Gimborn.