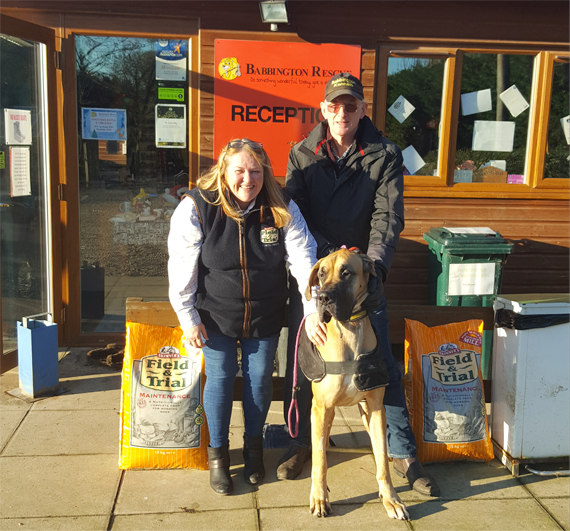 Skinner's Pet Foods has given dog food worth more than £5,000 to rescue centres up and down the country this month.
In November, Suffolk-based Skinner's put a request out to its social media followers and customers, asking them to nominate rescue centres they would like to receive the donation of Skinner's Field & Trial and why.
This prompted a huge response a huge success, with more than 2,600 nominations. Each day, during the first 12 days of December, Skinner's announced on its Facebook page which rescue centre it had donated to.
Skinner's Pet Foods' sales & marketing director, William Delamore, said: "We are thrilled to be able to support so many amazing rescue centres throughout the UK. It has been a pleasure to give to dogs who are less fortunate than our own and to see the selflessness of the volunteers, who give up their time to look after these dogs in the centres."
The 12 rescue centres that received food this year were Alpets Rescue, Babbington Rescue, Babworth Animal Rescue Kennels, St Giles Animal Centre Rescue, Canine Rescue Centre, Canine Campus Pet Rescue, Eden Animal Rescue, German Shepherd Dog Rescue, Spaniel Assist Rescue & Re-homing, Dobermann Rescue, Holbrook Animal Rescue and Dogs On The Street London. These all received their choice of Field & Trial dog food.
Skinner's Pet Foods that rescue centres are 'not just for Christmas' and so supports numerous activities and events throughout the year, including the Suffolk Community Foundation.
The Skinner's Field & Trial range is stocked by more than 2,000 retailers across the UK.
The Skinner's Mill has been a traditional part of the Suffolk landscape since 1688, but it was the idea of the current chairman, Roger Skinner, to branch into complete dry dog foods in the early 1970s.
The company launched its Field & Trial range in the early 1990s, originally with just two foods: Crunchy & Muesli. The range now comprises 19 specifically-formulated diets, including the recent addition of three hypoallergenic foods: Puppy Duck & Rice, Junior Duck & Rice and Light & Senior.