Two members of staff at Hartpury are making a difference to the well-being and mental health of students.
Dogs Ralph and Bailey, a Labrador and Cocker Spaniel, are performing such important roles on campus that they even have their own staff cards.
As part of Hartpury's commitment to student welfare, the caring canines have been registered with the charity Pets As Therapy, following a temperament assessment, to provide companionship and emotional support.
Student experience manager and head warden at Hartpury Jake Marks, who owns Ralph, said: "Ralph and Bailey have quickly become very valuable members of the Hartpury community. Everyone benefits from spending time with them, along with gaining from the other support services we provide.
"It doesn't take long to see the positive effects that Ralph and Bailey have on students who are perhaps homesick, missing their own pets, or feeling anxious ahead of their upcoming exams.
"Our students say they really enjoy having them around, which is great."
Jess Byrom, a mental health and learning support adviser at Hartpury, owns Bailey.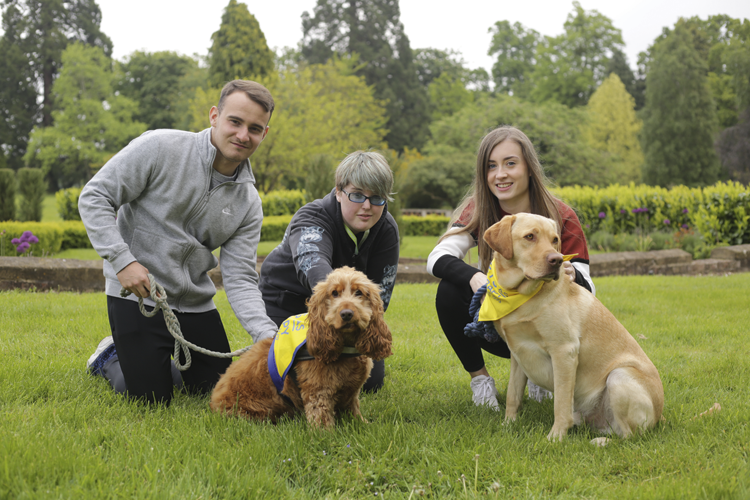 Pets As Therapy dogs, Ralph and Bailey, provide emotional support for students