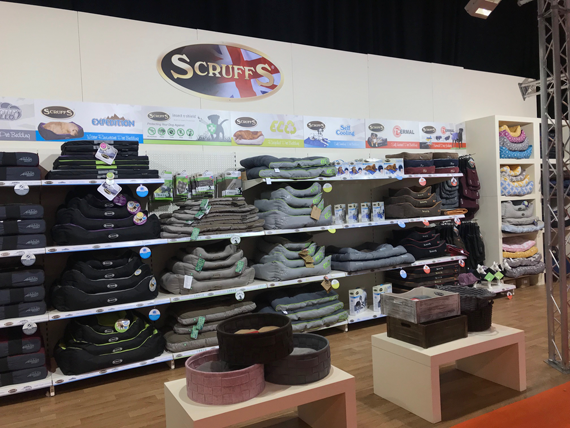 It's showtime for luxury pet bed manufacturer Scruffs, which has two further trade shows scheduled for this month.
After recently exhibiting at Spoga+Gafa in Germany, the Manchester-based business will also be showcasing its bedding and accessories at both Glee and PATS Telford.
Dubby Klyne, trading director at Scruffs, said: "If you didn't get a chance to see us at Spoga+Gafa, we'd like to invite you to visit us at Glee and PATS Telford this September. Come and meet the team behind our luxury pet bedding and accessories and view our latest collections and innovations in person."
Scruffs is set to showcase its new Christmas-themed range of bedding, the Santa Paws, at both British shows after positive feedback from European partners earlier in the year.
The collection is designed to be the 'ideal gift set for any dog owner', featuring four popular products – a mattress, soft-walled bed, snuggly blanket and a reindeer toy.