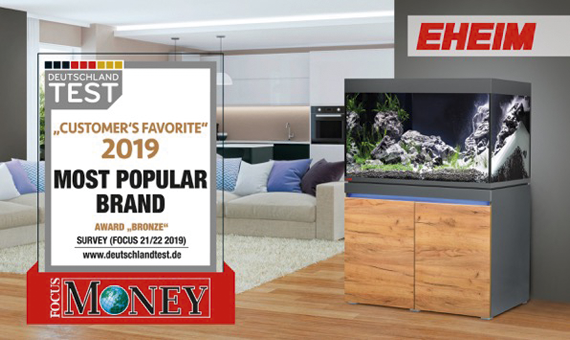 EHEIM has been voted as one of the most popular brands in Germany in the 2019 Customer Favorites study by Focus Money and Deutschland Test.
Now in its sixth year, the Customer Favorites list is the largest study of brand strength and is regarded as an indicator of how consumers in Germany perceive a brand.
EHEIM was awarded one of the top spots in the Outdoor and leisure equipment category and received the bronze seal for Most popular brand.