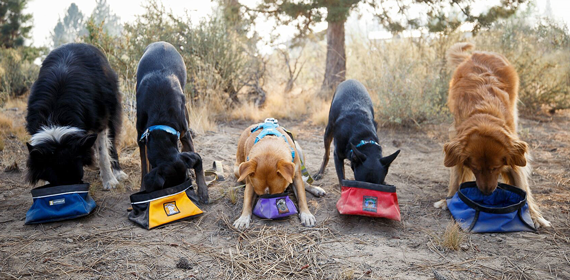 Premium dog gear brand Ruffwear is celebrating its 25th anniversary – that's 175 'dog years'!
Now a global brand, the business continues to grow and develop new performance gear for outdoor activities for dogs and their owners.
The brainchild of entrepreneur Patrick Kruse, Ruffwear was the first company to bring the outdoor dog gear category to market. The product that started it all was a lightweight, packable bowl – the Ruffwear Quencher – to fuel dogs on the go, which was relased in 1994 after two years in development. Thanks to an order of 8,000 units from American retailer L.L. Bean, the brand was officially launched.
Over the last 25 years, Ruffwear has expanded its product offering at a rapid rate, adapting its products to meet the growing demand across the US and Europe. Now boasting a range of products including harnesses, leads, apparel, collars, boots, camping gear and toys, the brand shows no signs of slowing down.
OUTSTANDING
Rob Hughes, managing director of Accapi Group, Ruffwear's exclusive distribution partner for Europe, said: "Ruffwear is an incredible brand that has generated outstanding success in such a short space of time. Patrick is a true pioneer and for many years worked tirelessly on his own to make Ruffwear what it is today.
"The key to its success is not only the quality of the products but Patrick's passion and values which, to this day, continue to run through each and every piece of gear Ruffwear produce."
With the value of the UK pet products and services market forecast to reach £2.1bn by 2023, Accapi Group predicts big things for Ruffwear in the UK market over the next few years.
Rob said: "Since working on the UK distribution of Ruffwear, we've seen the trends in pet premiumisation and humanisation increase our business. With 8.9 million dogs in the UK and 50% of visits outdoors being made with dogs, there's huge scope for growth, both within the pet and outdoor markets for Ruffwear.
"As a nation, we're keen to explore and discover new places and with Ruffwear we're making it possible to do this with your four-legged companion by your side."