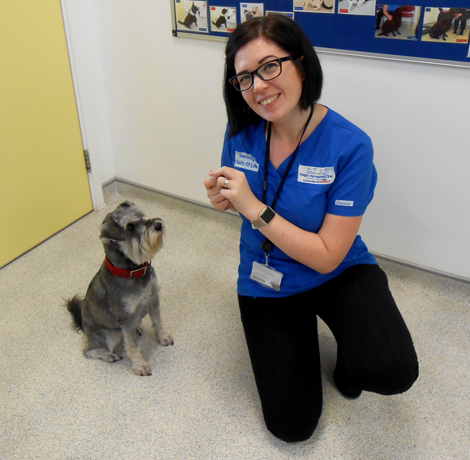 Georgia Woods, weight management specialist from the University of Liverpool
For the first time, Royal Canin is combining its Weight Management Congress with a special version of its Pet Health Counsellor course.
The event, starting on Monday, September 9, will be hosted across three days at the De Vere Tortworth Court, in Gloucestershire.
It will feature a range of experts from different fields hosting lectures and seminars covering nutrition, weight management, dermatology and behaviour.
Day one kicks off with a talk from nutritionist Cecilia Veillaverde followed by sessions on feline behaviour by behavioural medicine specialist Sarah Heath. The day will be wrapped up with a focus on dermatology by RCVS-recognised specialist in veterinary dermatology Dr Stephen Shaw.
The second and third days will focus solely on weight management, with speakers including Professor of small animal medicine at the University of Liverpool Alex German, internal medicine specialist Grant Petrie, honorary lecturer in small animal behaviour Jon Bowen, and weight management specialist from the University of Liverpool Georgia Woods. Royal Canin's weight management specialist, Caroline Burke, will wrap up the course with a communication skills workshop.
Erin Carr, veterinary marketing executive at Royal Canin, said: "The Pet Health Counsellor and Weight Management Congress is a perfect place to meet colleagues and industry peers, but also an opportunity to hear from leading experts on a range of topics.
"As this is a special year for the course, those who have already attended the Pet Health Counsellor course can attend again or opt to attend the last two days for the Weight Management Congress."
The course is limited to only 60 spaces so booking is essential.