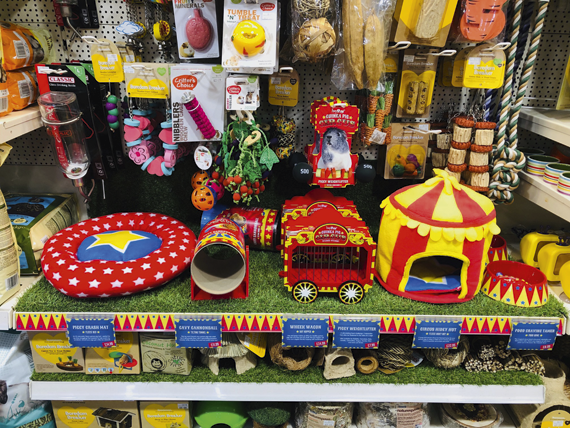 Circus-themes pet manufacturer HayPigs! is launching the three-in-one Circus Treat Ball at PATS Telford this month.
The ball, designed for guinea pigs and other small furries, is made up of two hemispheres that can be joined together or used independently.
Split in half, the two hemispheres can be used to hide treats from underneath for the pets to find by scent, intended to encourage foraging.
As a complete ball, the toy can be filled with finely-chopped fruit or vegetables or portion-controlled pellet food, and rolled around with the nose until the treats drop out through star-shaped holes on one side. The ball can also be stuffed with vegetables and herbs for an additional feeding challenge.
The toy comes in cardboard packaging and retails at £9.99.