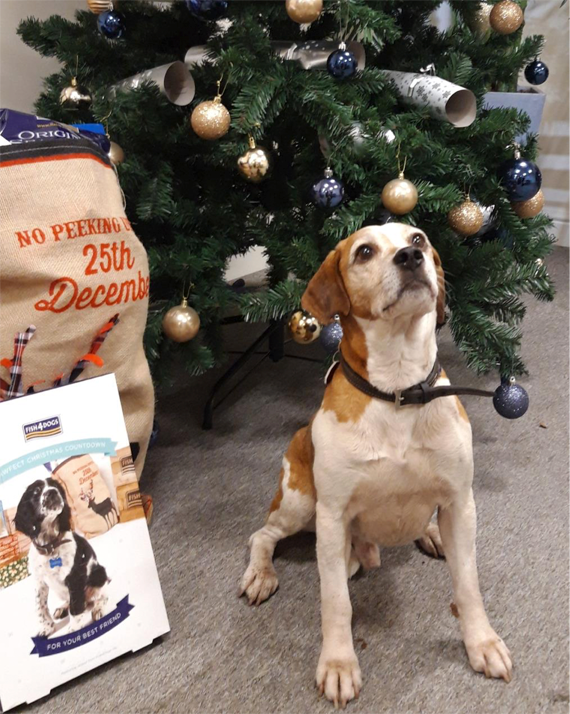 A rescue dog has found its feet at Fish4Dogs' head office.
Tato, an eight-year-old beagle, taken on by technical manager Annabel Battersby, was not used to being inside a building, having previously been housed in an outdoor kennel.
The premium pet food company actively encourages staff to bring their dogs into its offices in Droitwich, Worcestershire.
Annabel consulted colleagues and pet psychologists and devised a plan with office 'dog mother' Jo Little to gently integrate Tato into the office and encourage him to socialise with other dogs and humans. They also prepared a 'den' for him.
Product portfolio manager Karen Hubbard said: "When I first met Tato he was very fearful of me. I had little experience with dogs but, with coaching from Annabel, Tato has slowly built his confidence in me and we have bonded well. I was delighted to house-sit for Tato recently and he now greets me every day in the office with a waggy tail and he seems much happier in his new surroundings."