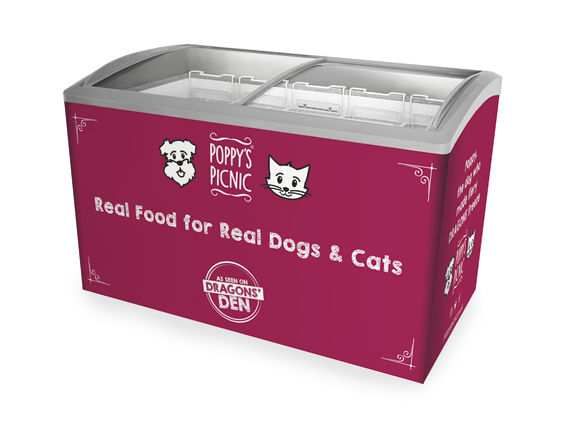 Raw pet food company Poppy's Picnic is launching trade deals and new additions to its Complete range at PATS Telford.
The company is seeking to expand its independent stockists throughout the UK and is encouraging interested parties to arrange a time to discuss trade options.
Founder Dylan Watkins said: "Since exhibiting at PATS last year we've significantly grown our fantastic range of stockists. We've enjoyed working closely with them and supporting them with a brand-new range of PoS materials and via our campaigns including our Stockists in the Spotlight series…
"This year alone we've fed dog food on 'Come Dine With Me', showcased our food live on 'This Morning with Eamonn and Ruth' and just recently spoke to over 13 radio stations with canine nutritionist Anna Webb following the launch of our RAWgust campaign."
Visitors to the Poppy's Picnic stand will also have the opportunity to win a free branded chest freezer in a prize draw competition.