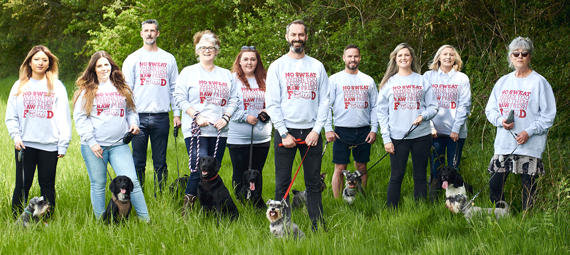 Raw dog food manufacturer Poppy's Picnic was a runner-up in NatWest's Great British Entrepreneur Awards South West in the Entrepreneur's Team of the Year category last week.
Dylan said: "My team are the true champions of Poppy's Picnic. There's no way we would be achieving the five-star reviews we are without their hard work.
"From Kayleigh, who packs hundreds of orders daily to make sure our food arrives with customers next day, to Deborah in customer service, who helps owners trying raw feeding for the first time, the customer experience wouldn't be what it is without many individuals' hard work.
SOLID TEAM
"We work in multiple locations – eight in Wiltshire, two in London, one in Wales, and one on the road – but our dedication and communication means we're a solid team. To all be acknowledged together has given us a real boost."
Jonathan Lawson, programme director of the Goldman Sachs 10,000 Small Businesses Programme, wrote of Poppy's Picnic: "In all my years, I have never encountered such a unique group of extraordinarily high-level and specialist individuals, so early in the life of a business. Perhaps in Silicon Valley, such teams may form, but to gather them around a pet food brand in Wiltshire is almost unbelievable.
"Dylan has torn up the rule book in his team formation strategy, and ditched the map on how to set up organisational structures, but this very unconventional approach has clearly paid dividends in the success of the business and the palpable passion you feel within seconds when you meet his team."