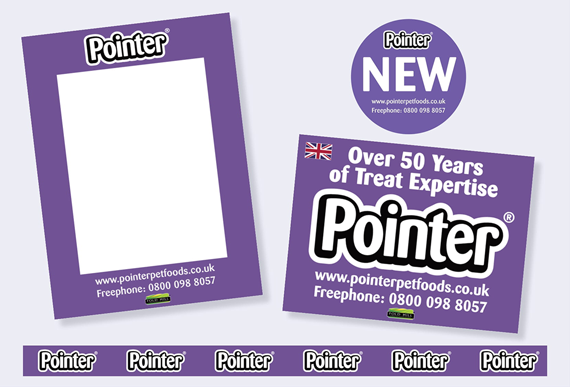 PointerPet Products has introduced a new range of point-of-sale materials for pet shops stocking its treats and snacks.
The range, which is free to retailers, includes window flyer holders, floor stickers, branded barkers and shelf wobblers.
Michell Pearson, business development at Pointer, said: "We've been working very closely with pet shops to find out what point-of-sale materials will work best in their retail spaces, keeping in mind the extra requirements of ensuring for covid security and how this can impact space.
"With more than 70% of purchasing decisions being taken by the customer in the store, it is critical to ensure clear messages are being created for pet parents.
"We've designed a selection of different products from branded barkers to window flyer holders – we have a product which is suitable for every store."