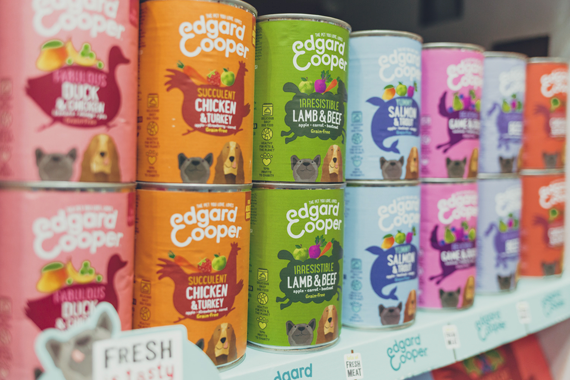 The value of the UK pet products and services market is forecast to reach £7bn by 2021, according to AMA Research, with British pet owners putting their animals' contentment and happiness up there with their own.
Health and well-being will be the focus of the brand new Pawexpo, a new high-end pet-focused exhibition launching this September, co-located next to the annual Glee garden and outdoor living trade event at the NEC, Birmingham, from September 15-17.
Organisers say Pawexpo will be 'the ultimate pet show experience' putting pet care at the forefront of buyers' minds and equipping them with the tools and knowledge to capitalise on this ever-growing industry sector.
GIFTING GOES BIG
Mintel research has revealed that 30% of millennial pet care owners (aged 19-38 years) like their pet to keep up with the latest trends through clothes and interior styling, and these consumers would also spend just as much money on their pet at special events, such as Christmas or their birthday, as they would on a friend or family member..
Pet retailers can boost sales in the gift category, with key periods such as Christmas and birthdays seeing owners lavish their animals with presents. Luxury pet hampers, orthopaedic pet beds with memory foam mattresses, sleeping bags and matching bowls have become luxury purchases as 66% of owners say they buy gifts for their pet.
The craze for dressing up pets also seems set to continue with owners spending, on average, nearly £200 a year on clothes.  Pet clothing couture has become fashionable in recent years, from animal booties, coats, fancy dress costumes, tuxedos and hoodies for cats and dogs. Easter and Halloween have seen a surge in sales as owners seek an outfit for their pet. A glance at social media channels shows how popular this has become – Christmas saw matching family pyjama sets including their pets.
Then there are tech products for pets such as fitness trackers and cameras that allow owners to watch, talk to, play and feed their pets.  Smartphone-controlled toys are also hitting the shelves to make looking after animals easier with the touch of a button.
LOOKING GOOD
Mintel research shows that pet health check-ups (17%) and pet grooming (16%) are growing in popularity. The popularity of grooming as a pamper treat, and the ongoing human habits and lifestyles that pets have adopted, have resulted in a social media sensation with hashtags such as #PetsofInstagram flooding the platform as owners show off their furry, fluffy and feathered friends online.
WELL-FED PETS
The pet food industry is worth approximately £3bn in the UK. Where raw food once led the way, pet food manufacturers are now tapping into wider human trends including organic and the slightly more controversial vegan diets. All this provides more choice, helping retailers differentiate their offering.
Demand for craft pet food and treats such as sausages, casseroles, artisan dog bakery treats, popcorn, ice lollies and even foie gras has grown significantly. This category is set to soar further as owners become more educated about how much to feed their animals.
GIVING A BOOST
Pet supplements, such as vitamins, minerals, herbs, meal supplements and other similar products, is proving big business. A recent TechNavio market research report stated that the UK market is currently valued at £100m, and set to benefit from an annual growth projection of 7%.
This is because pet owners are increasingly concerned about the health and comfort of their pets, in turn urging them to spend more on high-end food products and associated supplements and vitamins to increase their pets' life expectancy and avoid age-associated problems.
What's more, veterinary endorsement is driving demand as consumers buy into this professional support of such products.  Finally, the access to pet nutritional supplements is becoming increasingly easier, with supermarkets, vets, pet stores and online retailers all offering consumer solutions.
Matthew Mein, PawExpo event director, said: "Pawexpo is a new event which puts pet care and well-being in the spotlight and is dedicated to showcasing the best of British and overseas pet suppliers. The event has been developed so retailers can capitalise on the increasing 'pet-pound' trend. However, at Pawexpo, we'll be doing things a little differently.
"The show will not merely be about products for the sake of products. Instead we'll work closely with our exhibitors to develop a beautifully curated showcase of the latest innovations and best-selling products; products that will help drive sales and can be quickly added to store for instant impact that meets consumer demand.
"What's more, Pawexpo is designed to offer a new sense of energy, creativity and business support that pet suppliers and retailers have been looking for.
"Pawexpo will create a real community, where suppliers and retailers can come together to grow their business together, as well as offering unrivalled networking and educational content.
"The show will also work to help suppliers to cut through the noise relating to key trends and influences, making it easier for them to optimise them within their own business. We're excited about what the show can achieve for the pet product sector."