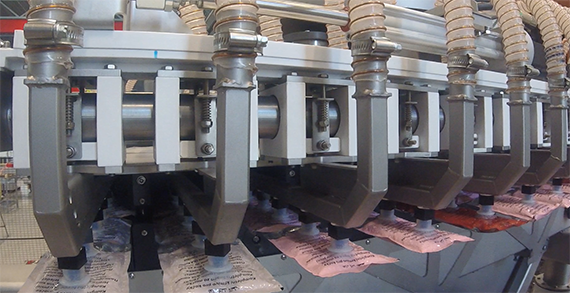 Lan Handling Technologies – a Dutch specialist in designing, assembling and integrating retort automation solutions for pet foods – has launched a new concept for the in-line drying of pouches and semi-rigid packaging in retort processes.
The company's new in-line dryer offers drying results up to 0.02 gram per product in a 50% footprint reduction compared to conventional solutions.
The dryer is energy efficient and user friendly with no moisture emissions, the makers say.
The process helps to deal with the issue of residual water left over from sterilisation. The company says it recommends integrating the drying system into the unloading area of the handling system.
Rogier Nabbe, product manager, said: "Thanks to our extensive experience, we have developed an in-line dryer that can handle both pouches and semi-rigids. The in-line dryer of Lan Handling Technologies dries your product directly in the robot head, resulting in a small footprint solution."