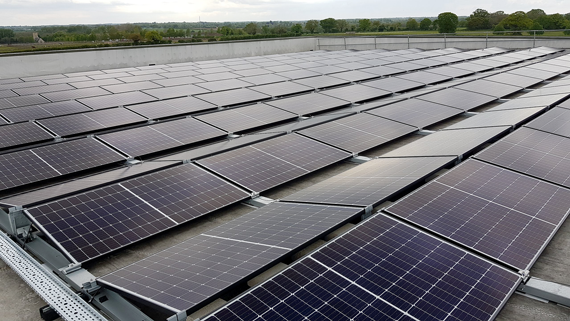 Raw and natural pet food business Natures Menu has invested nearly £500,000 in solar panels at its factory and headquarters in Norfolk.
The solar technology, installed by East Anglia based RenEnergy, supports the company's commitment to renewable solutions. More than 1,500 solar panels have been installed on the roof of the state-of-the-art factory in Snetterton.
The installation is set to create almost a fifth of the building's total annual energy consumption and will contribute to powering the factory floor and equipment, as well as its offices, which house more than 200 members of staff.
Solar panel benefits include a reduced impact on the environment as well as cost-saving on electricity bills.

FULL TRACEABILITY
Natures Menu MD Craig Taylor said: "As the leading producer of high quality raw and natural pet foods, we believe this long-term investment in green energy will help to reduce our carbon footprint and energy bills. This is another major commitment to quality standards, which includes the highest animal welfare standards, full traceability on all our ingredients and award-winning manufacturing processes."
With more than 37 years in the business, Natures Menu prides itself on using British suppliers and ethical product sources wherever possible. The renewable energy installation follows a £2.8m investment in freeze-dried technology at the company's factory, for the launch of its True Instinct range.
See more on how the pet trade is going green here.