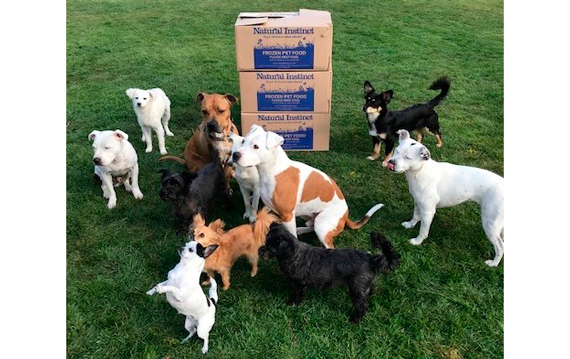 Premium raw pet food brand Natural Instinct is supporting Part of the Family Dog Rescue, an independent rehoming charity for discarded dogs, based in Bedfordshire.
The raw food brand gives dog food to the non-profit organisation on a monthly basis and has supported it for over two years, with its donations becoming a vital lifeline for the organisa-tion's work in nursing, rehabilitating and rehoming dogs.
Rescue founder and dog behaviourist Kim Buttice said: "At Part of the Family Dog Rescue, an excellent diet is key to improving the lives of all dogs, both mentally and physically.
"Most of the dogs arrive in poor health, malnourished and with digestive issues and food in-tolerances, so high-quality food is crucial to improving their wellbeing. I am so grateful to the team at Natural Instinct for their continued support in providing us nutritious raw food and nothing makes me happier than to see each dog eagerly clear their plate."
Rachel Kirby, from Natural Instinct, added: "The work Kim does at Part of the Family Dog Rescue is truly remarkable. At Natural Instinct we're passionate about happy, healthy pets and understand that a healthy diet plays a huge role in an animal's life. We're thrilled to be able to support Kim as she improves the quality of life for so many dogs in need."