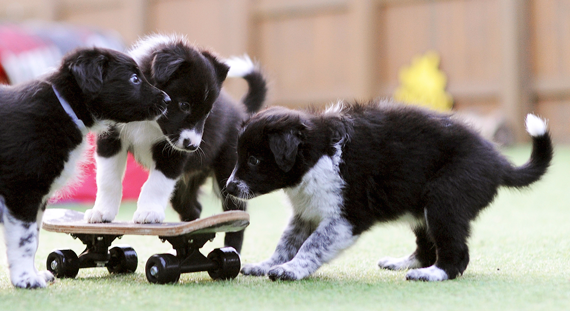 Whether families are planning to get a puppy, already have one in their lives or are struggling with an adolescent dog, Click-2-Heel has put together a comprehensive Online Puppy Training Course (www.click2heel.thinkific.com).
The course offers immediate lifetime access to more than 10 hours of short videos and printable PDFs and provides new owners with the tools, knowledge and understanding they need to give pup the very best start.
Developed over an 18-month period by Click-2-Heel's founder, UK dog trainer and Crufts Competitive Obedience Champion Di Martin, the course covers a wide range of topics including puppy body language, communication and training processes, relationship building via games and play, leadwork, sit, stand and down, crate and toilet training, avoiding resource guarding, socialisation, developing tools for early walks, managing play biting and confidence building.