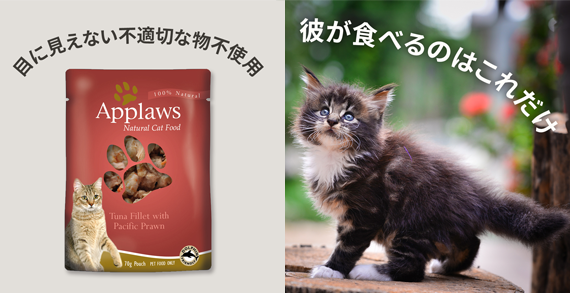 Hunger for high-quality pet food in Japan has resulted in 400% sales growth this year – and a predicted 500% increase over five years – for UK pet food business MPM Products.
Founded in 2002, Making Pet Food Matters (MPM) offers a number of brands such as Applaws and Encore, all using natural ingredients. The brands are currently distributed across 49 countries.
The firm was recently sold by private equity company ECI Partners to 3i Group, which agreed to invest about £125m alongside management for a majority stake.
After launching in Japan in 2019 through distributor AEONPet, MPM has generated £1m in sales so far this year, leading to a five-year projection of £5m. The company has been supported by the Department for International Trade (DIT) since 2014 and has worked extensively with DIT's overseas advisers to establish itself in new markets, including the US, where sales have doubled year-on-year.
MPM Products' chief operating officer James Bracewell said: "We previously found Japan a difficult market to obtain new business in due to the strict legislative framework and high expectations on quality. However, with the help of the Department for International Trade and others, we have recently won new business with our Applaws brand.
"Applaws' premium cat and dog food provide real health benefits for pets and strong growth is anticipated as the roll-out across Japan continues."
Other significant markets for MPM brands include Brazil, Peru, Mexico, Taiwan, and China. In April, at the height of lockdown measures, the company noted a spike in e-commerce orders, which has helped sustain growth despite the pandemic.
On Friday 23 October, the UK-Japan Comprehensive Economic Partnership Agreement was signed by Trade Secretary Liz Truss and Japan's Foreign Minister Motegi Toshimitsu in Tokyo.
The deal could boost trade between the UK and Japan by over £15b and drive economic growth, increasing UK workers' wages by £800m in the long run, said the DIT.
Exports minister Graham Stuart said: "MPM Products' heart-warming success illustrates the export opportunities on offer for small businesses all across the UK as a result of the UK-Japan Free Trade Agreement.
"There is strong demand in Japan for our high-quality goods and services, and North-West businesses like MPM are well placed to benefit from the deal's tariff reductions and enhancements in areas such as digital and data.
"We overtook France last year to become the world's fifth largest exporter: with more FTAs and companies like MPM there is no reason that in future we can't do better still."