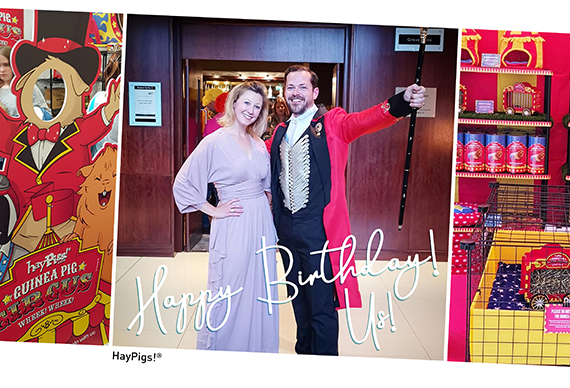 Small animal accessories brand HayPigs! is celebrating its fourth birthday this week after another year of growth.
With sales up 300% and more new products on the way, Rik and Helen Cridland say they can't wait to see what happens next!
"While it has no doubt been an incredibly hard 12 months for us all, it is always worth taking a moment to stop, reflect and celebrate the wins," said Rik "We've been exceptionally lucky that our business has been able to cope well with the pandemic and we are so grateful for the support and love our customers have shown us. We had a crazy dream four years ago and now we're living it."
Helen added: "It's been mad, it's been stressful and we've had to adapt quickly to challenges put in our way, but I think we can be proud of our achievements. As well as impressive sales, we've also been able to launch some new lines in the last year backed by UK suppliers, which is great. We can't wait to show you all what we've been up to."
The couple are now looking forward to catching up with their friends in the pet trade as restrictions are relaxed and exhibitions and trade shows return.
"It's been a long time coming," said Rik. "We miss everyone and can't wait to get the circus back on the road."