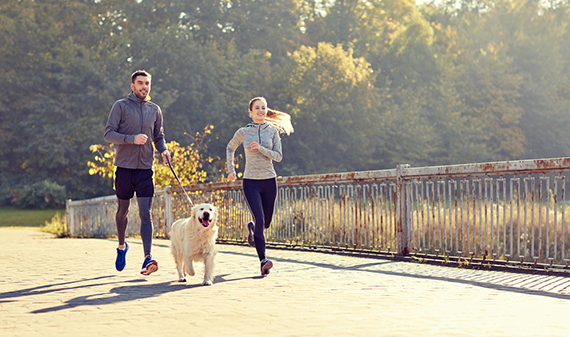 Having already donated 300,000 meals for animals in need during the pandemic, the team at Harringtons has decided to maintain momentum with the launch of 'Miles and Meals' – to get people moving and more meals to those in need.
Miles and Meals is a unique way for pet owners and walkers to help support vulnerable animals and care centres. It is centred on an online community that gets pet owners and their pals out walking, by tracking steps using exercise and running app Strava. Every mile will mean a meal donated.
The PDSA reports that 44% of owners walk their dog for less than 30 minutes at a time, 13% of dogs don't get a walk every day and 1% are never walked – so Harringtons believes this is the ideal time to turn that around, make pets happier and all the while giving something back.
The Yorkshire-based brand swung into action in March and has been working with rescue organisations ever since.
POSITIVE PAWPRINT
The new scheme is the first part of an array of plans to better support pets, their people and the planet with Harringtons' Positive Pawprint initiative, which it will be rolling out in the coming months to include carbon off-setting, mitigation and increased sustainability targets.
Dan Reeves, from Harringtons, said: "We're so pleased to unveil Miles and Meals as a fun way to encourage pet owners to clock up the miles by doing what they can, be it a regular walk around the block or further – the more miles people do, the more meals go to pets in care.
"As restrictions continue to change, shelters will need our help more than ever and we want to rise to that challenge as a community, aiming to reach as many as one million miles so we can provide one million meals. It's something we're very passionate about and is one of many ways we'll be extending our support to local communities in the coming months."
A spokesman for UK German Shepherd rescue said: " A huge thank you to Harringtons for the donations of dried food. It's been a massive help."