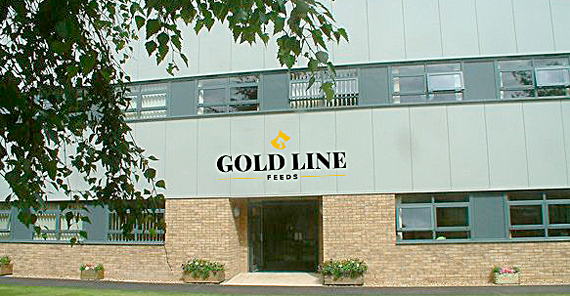 Gold Line Feeds, a new business within the animal feed manufacturing sector, has launched following a restructure of operations by Dodson & Horrell Ltd.
Gold Line Feeds will be dedicated to serving the canine and small animal market, and will continue to offer Autarky, Chudleys, Gusto and Trophy Pet Foods along with servicing customers with its private label offering. These brands had sales in excess of £22m in the last year.
The equine feed section of Dodson & Horrell has been sold. Gold Line Feeds now has plans for growth within the sector and to extend upon the 80-year pedigree of manufacturing high-quality animal feeds from its Northamptonshire mill.
The new business is built from strong foundations, with brands growing by 20% in the last three years, and now produces more than two million bags of dog food and 150,000 bags of rabbit food.
PRODUCT DEVELOPMENT
Anna Horrell, CEO of Gold Line Feeds, said: "The growth of our canine and small animal division, and the popularity of the brands within our portfolio, has put us in a great position to concentrate our efforts on the development of our product offering.
"This change will provide positive opportunities to grow and develop Gold Line Feeds and the brands we manufacture, with a renewed focus on investment, innovation, and quality."
The creation of Gold Line Feeds is aimed at supporting further growth and strengthening market position, while retaining the expertise and market knowledge developed through years of operation from its base in Islip, Northamptonshire.
Richard Anderson, managing director, added: "This major strategic step for the business will allow us to invest in our manufacturing facilities and improve operational efficiencies to stay at the forefront of the industry. It will also give us the scope to innovate in the category to make the best possible product for the animals who consume our feeds."
Gold Line Feeds will continue to manufacture feeds on its 300,000 sq ft Old Furnace Site in Islip, Northamptonshire, It remains committed to employing the best people from the area to support across the business.