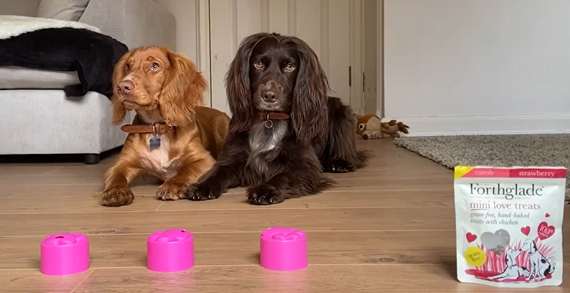 Forthglade Natural Pet Food has been offering support to dog owners during lockdown with tips and advice on how to keep dogs healthy, active and stimulated.
Digital campaign Pawsitive Vibes was developed to share advice from canine behaviourists, agility trainers and TV vet Steve Leonard, who has shared his experiences at his veterinary practice and offered support and expertise on how and when to take dogs safely to visit the vet.
Dog owners themselves have also been encouraged to share their own games and tricks on social media using #PawsitiveVibes, to help inspire other dog owners to create fun and engaging games to keep pets entertained.
Online videos have included novel ideas of using treats in games of hide and seek in the home and garden, creating noughts and crosses games with tasty goodies and even designing homemade obstacle courses..