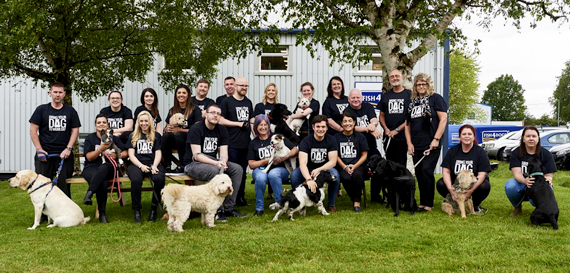 Fish4Dogs is supporting Bring Your Dog to Work Day again this year.
The campaign, taking place tomorrow (Friday, June 21), is an annual nationwide event that raises money for charities dedicated to making a difference to the welfare of dogs.
The fish-based dog food brand marked the occasion earlier this year with an event in the grounds of its Worcestershire head office, where, the staff were joined by two of Fish4Dog's key partners – Birmingham Dogs Home and the UK Flyball League.
Event organiser Theresa Hayes: "Having dogs in the office is hugely beneficial for general staff wellbeing. In the 12 years we have been a dog-friendly workplace we have found it to create a wonderful working environment, which helps to increase productivity and staff retention."
Fish4Dogs has produced a free downloadable guide to help other workplaces become dog friendly, which can be found on its website.