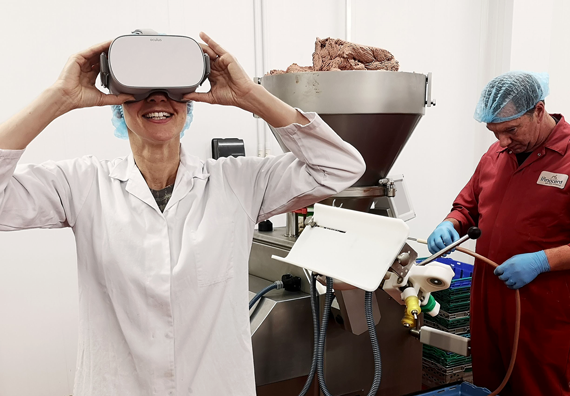 Pet treat business The Innocent Pet has launched a novel 360-degree video tour of its Yorkshire factory.
The video, presented by company founder Chloe Heaton, offers an in-depth tour of the purpose-built factory at Thorp Arch, Wetherby to explain the production process behind its gourmet treats for pets.
Potential customers can view the video at www.theinnocentpet.co.uk via YouTube or through virtual reality headsets, which will be available at a series of shows over the summer.
Chloe, who runs the business with her husband, Justin, said: "The purpose behind the video is to showcase the honesty within the business. When the viewer is immersed into the factory, they can see everything that The Innocent Pet has to offer – from state-of-the-art equipment to quality ingredients, quality control processes and the hands-on approach that goes into making our luxury pet treats."

SUSTAINABLE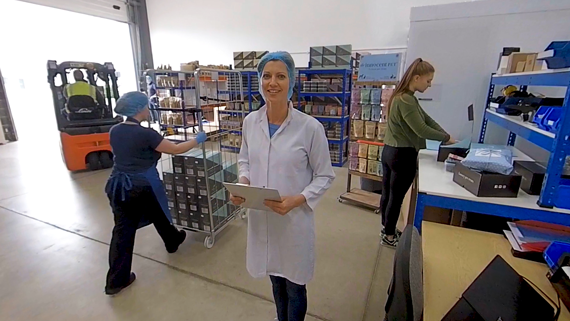 Screenshot of the virtual tour
The company manufactures a range of pet treats for dogs, cats and small animals, made with British ingredients and human grade meat produced by sustainable farming. The treats are available direct or via national pet wholesalers.
Chloe said: "This new technology is a first within the pet food manufacturing industry. It's a fantastic opportunity for customers and retailers, wherever they are based, to 'visit' the factory in the space of five minutes and to see everything about us as a business."
The video follows Chloe through the stages of treat production, from the raw materials entering the factory, going through to production, then into the bespoke air-drying systems and packing for dispatch. The viewer can choose to look in any direction throughout the factory,while following the tour.
The 360 video is already having an impact on the business. Chloe said: "The video has had a great response already; we have a number of new sales and contacts both in the UK and Europe who are interested in the company because of what we have been able to show them."
The Innocent Pet has recently celebrated its sixth birthday. From its initial conception in a family kitchen, the team has grown from solo entrepreneur Chloe, to a full production team of 11, plus two rescue dogs, Bongo and Mash.