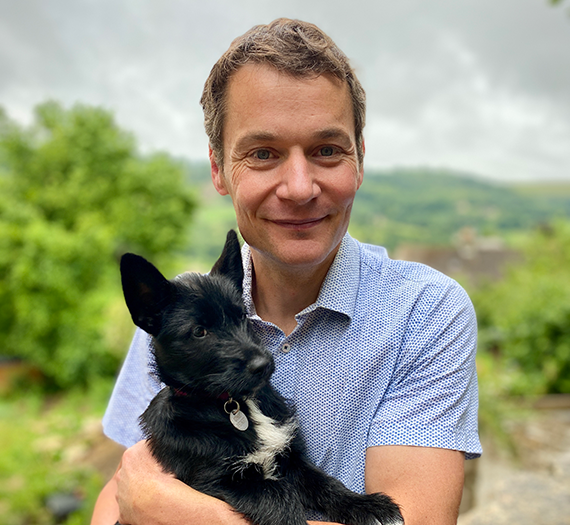 More than a third (38%) of the nation's dogs could soon follow a mostly plant-based diet, according to new research by fresh pet food platform VetChef.
This rise in flexitarianism is being driven by the millennial age group – with over half (56%) of 18-24-year-olds saying they would consider it for their pets.
At the same time, as many as a third (29%) of the same age group say they may cut out meat altogether from their dogs' lives  by feeding them a vegetarian diet. This falls to one in five (21%) for the general population.
VetChef says the findings highlight how 'a revolution is under way in pet nutrition as owners turn away from heavily-processed foods in favour of more natural ingredients that can be both better for pet health and kinder to the environment'.
VetChef founder and head vet Dr Joe Inglis said: "Our research shows clearly that dog owners are increasingly no longer prepared to settle for mass-produced, off-the-shelf pet food.
"More and more people have a deeper understanding of the link between nutrition and well-being for their animals.
"At VetChef our mission is to support pet owners who are joining the growing numbers of people feeding their dogs a diet of fresh, homemade food.
ECO-FRIENDLY
"It is intrinsically more eco-friendly than processed foods, and in addition to the basic CO2 savings from less processing, packaging and food miles, preparing a dog's food at home means owners have the opportunity to move their dogs to a flexitarian or even vegetarian diet. And by using the free VetChef recipe planner to create bespoke recipes for each dog, pet parents can be assured that their flexitarian dogs are getting a healthy and perfectly balanced diet."
The poll of 1,000 dog owners comes as a record 2.2 million dogs were welcomed by families during lockdown.
And it follows VetChef's launch of the world's first carbon pawprint tracker, which enables owners to make 'informed decisions' on pet nutrition – by analysing ingredients to give recipes a low, medium or high carbon pawprint rating.
Joe added: "Just including one or two low-carbon homemade meals in your dog's diet every week could have a significant impact.
"At VetChef we are determined to help pet parents drive down the environmental impact of dog ownership, by showing them how simple it can be to reduce your pet's carbon pawprint through a balanced and nutritious diet of home-cooked food."
VEGETARIAN
Unsurpisingly, London is home to those who are most enthusiastic about putting their dogs on a flexitarian diet – with over half (54%) saying they would consider it. At the other end of the scale residents of the North West are least enthusiastic – at just 26%.
London also leads the charge in terms of going vegetarian with 38% weighing it up. Yorkshire And The Humber are least on board, with just 11% giving it consideration.
A quarter (24%) of pet owners who have signed up to VetChef said they did so because their dog was not an ideal weight, with 18% citing issues with digestion and 11% with arthritis.
VetChef is a free platform that helps owners feed their pets a diet of all-fresh, natural produce through a bespoke recipe plan tailored to each individual animal's needs.