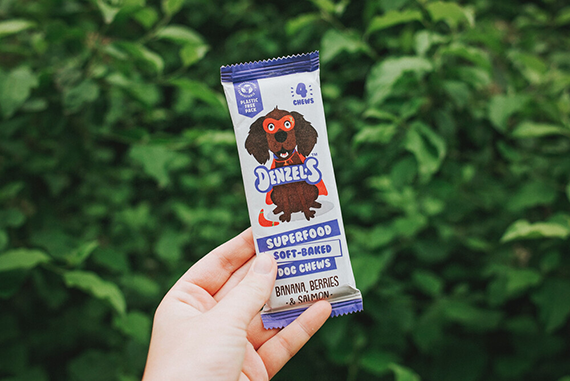 As plastic-free July begins, British dog treat brand Denzel's is pledging to go the extra mile against plastic waste.
The company says it is on a mission to become the leader in sustainable and healthy snacks for dogs. All its packaging is now 100% plastic-free and made from three layers – biomasses, cellulose and paper, all from trees grown in sustainable forests.
This is home compostable and will biodegrade in about 30 weeks.
The firm says it also upcycles ingredients, uses no palm oil and bakes all its low-calorie snacks in eco-friendly, carbon-neutral ovens in the UK.
Now it wants to go one step further and is working with non-profit organisation Ecologi to sustainably plant trees and replace materials used for packaging. It will also plant a tree for every order on its website and from selected retailers this month.
Nathan Perry, co-founder and managing director, said: "It's really important to us to be a sustainable eco-friendly brand and going completely plastic-free with our packaging is something we really wanted to do. We want this to set a standard for other pet brands to hopefully follow."
Denzel's customers can head to www.ecologi.com/denzels to see the trees that have been planted on their behalf during plastic-free month. They can even watch them grow in real-time.