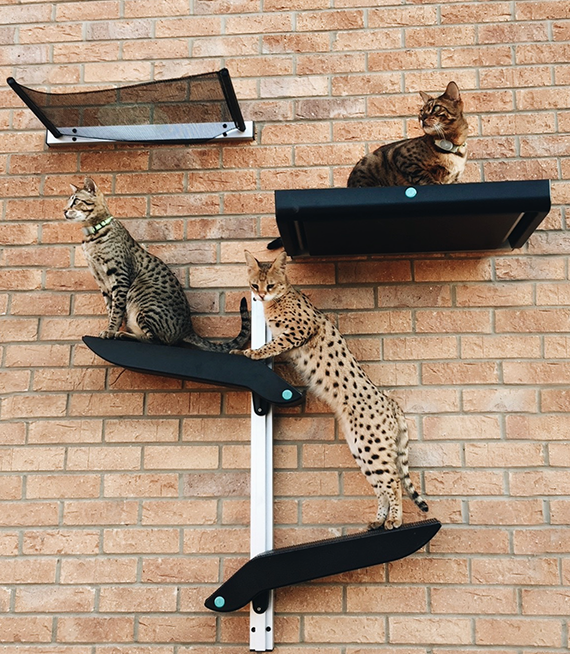 Thanks to growing demand for its luxury cat furniture, Catipilla has confirmed a new production and assembly partner with a family-run British manufacturing company.
Catipilla was founded by Andy Sutton and his son, Joseph in 2014. Until recently, all the components for their cat scratchers, climbers and resting points were delivered to the Suttons' home, where they were then assembled, packed and despatched by members of the family.
"This served us well when volumes were small and we were able to keep up with demand," said Andy. "However, our business is growing fast and a DIY approach is no longer sustainable. Our monthly year-on-year growth has been over 200% for most of this year."
NEW PRODUCTS
Catipilla has selected The Helping Hand Company, in Hereford, as a manufacturing partner, so that entrepreneur and former NASA engineer Andy can focus on what he does best – designing and developing new products for customers.
An established business since 1965, Helping Hand meets Catipilla's quality standards, while contributing decades of experience in materials and design.
Chris Isherwood, general manager at Helping Hand, said: "Our priorities here at Helping Hand are quality and innovation so we're a perfect match for Catipilla.
"We have considerable experience making products that improve people's everyday lives and it's great to be able to do the same for our feline friends. For example, we've been able to advise Catipilla on materials that are suitable for heavier cats based on our experience of making daily living aids for elderly or disabled people."
Catipilla is bringing out a range of new products this autumn.