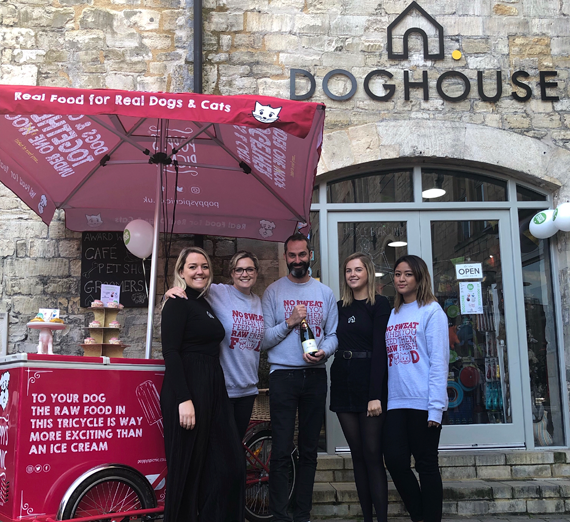 Bradford-based pet shop Doghouse and pet food manufacturer Poppy's Picnic have raised more than £1,000 to mark the beginning of 'Dogtober'.
Donations were made through sales of 'pupcakes', 'puppaccinos' and raffle tickets In return. Customers were in with a chance of winning a variety of prizes such as a Poppy's Picnic raw dog food hamper, a box of Doghouse's dog toys and treats and a full body dog grooming session.
All the funds raised are to be donated to Dogs for Good, which provides training for assistance dogs, as part of its Dogtober campaign.
Ruth Warren, founder of Doghouse, which has been stocking Poppy's Picnic's raw dog food for more than a year, said: "We love collaborating with Poppy's Picnic.
"Our relationship is more than supplier and customer. Our values are closely aligned and we're all keen to make a difference to dogs' lives with good nutrition and products.
"We turned the fundraiser around in just a couple of weeks and are incredibly grateful to our customers who generously donated."