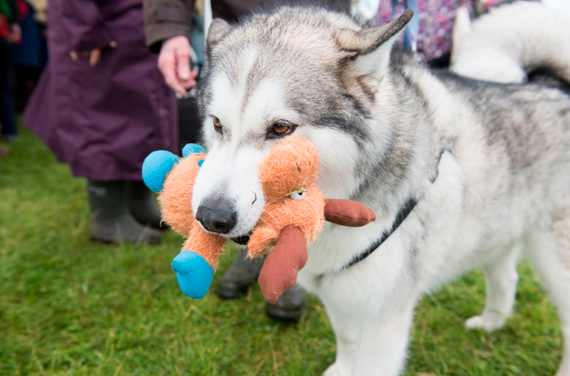 Burns Pet Nutrition is set to welcome dog lovers and their four-legged friends to its annual Dogs' Day Out event in Neath on August 18.
This year, the popular event, which is free to attend, will be hosted at Gnoll Park, in Neath, giving family, friends and pets the chance to enjoy a special day dedicated to man's best friend.
The event will include a number of dog-friendly activities suitable for the whole family to enjoy. Guests can put their dogs through their paces with some doggy agility or take things at a more leisurely pace on a 'Lead the Way' walk – a Burns scheme that enables pet owners to organise and attend their own dog walks in their area. There will also be a fun dog show.
There will be plenty on offer for humans, too, with a range of stalls on site in addition to displays from reading dogs scheme, Burns By Your Side, duck herding team, The Quack Pack, and Wales' search and rescue dog association, SARDA.
SAMPLES
Attendees will also be able to take home free pet food samples and chat to Burns' team of professional nutritionists about any concerns or queries they have regarding their pet's diet.
With thousands of people and their dogs flocking to the event every year, Dogs' Day Out has grown in popularity to become one of the largest dog events in Wales.
Veterinary surgeon and Burns founder John Burns said: "Our Dogs' Day Out has proven to be a highly popular event year in, year out and we're excited for it to return again this summer in Neath. It's important for us to give back to the community and we love getting to meet many of the pet owners who feed Burns to their beloved pets."
As with all Burns events, the day will be not-for-profit with proceeds going to the Burns Pet Nutrition foundation – a charitable trust that aims to make a difference to the lives of individuals and their pets.
Come rain or shine, Dogs' Day Out will take place between at Gnoll Park, Neath, SA11 3BS from 10am-4pm. Admission is free but parking charges will apply.