Beaphar has won the 'Made in Lincolnshire, Sold Nationwide' award in this year's Made in Lincolnshire Awards.
The awards, now in their second year, celebrate the county's manufacturing prowess and the diversity of the products and services produced. They are sponsored by Streets Chartered Accountants, Business Lincolnshire and NatWest Bank.
Beaphar's Lincolnshire production site is responsible for the manufacture of flea collars, flea spot ons and household flea powder, as well as producing fish flake, medicines and water treatments for its aquatic brand, King British.
Lee Wallhead, financial controller, Beaphar UK, who collected the award, said: "With so many high-calibre manufacturers within Lincolnshire, we are very proud to have won the award. It is a testament to the dedication of the manufacturing team at Gainsborough and to the quality of our brands."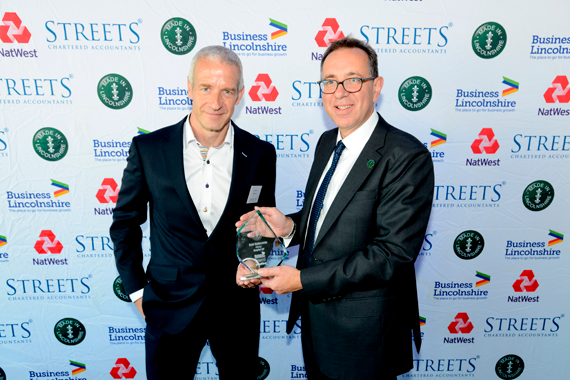 Lee Wallhead, Beaphar UK, with James Pinchbeck, of awards sponsor Streets Accountants