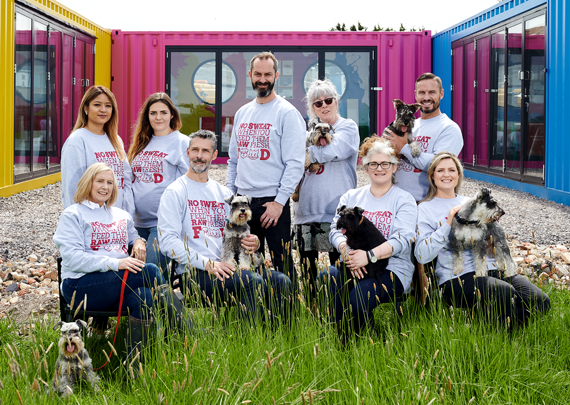 Seventy-two per cent of Brits think stress levels would improve with animals in the workplace, according to research commissioned by Poppy's Picnic.
The results of the study, carried out by Ginger Research, which surveyed 1,500 Britons, were unveiled ahead of Bring Your Dog to Work Day today (Friday, June 21).
The 14% of people who already had animals in the workplace said that they did indeed help their stress levels.
More than a third said they believed animals would help them but bemoaned the fact that their office did not allow animals, while nearly a quarter agreed that animals in the office would help stress levels, but did not work in an office themselves.
Poppy's Picnic founder Dylan Watkins said: "A dedicated day for dogs in the workplace is a paw print in the right direction, however I'd love for it not to be a novelty to see dogs padding around an office…
"Employers should listen, especially given the increasing body of research."
Poppy's Picnic, which is sponsoring the campaign, is calling for as many suitable workspaces as possible to get behind the charitable day by using the hashtag #BringYourDogToWorkDay and signify their support for long-term change by also sharing #BringYourDogToWorkWonders.