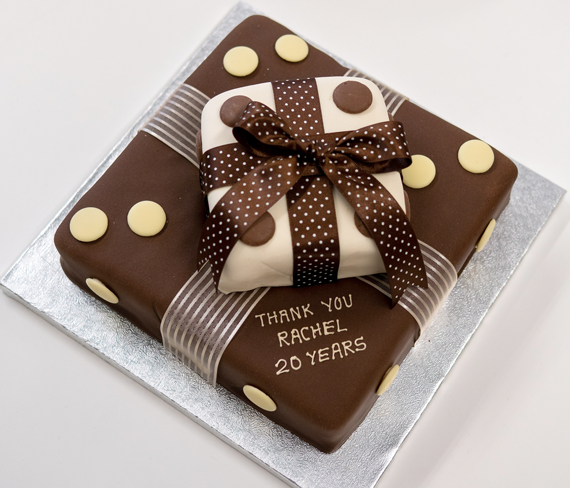 UK sales support officer Rachel Lamb is celebrating 20 years of service with Beaphar UK.
Today, Rachel mainly works with sales manager Roland Huggett and field sales manager Jane Austin, co-ordinating the UK sales effort.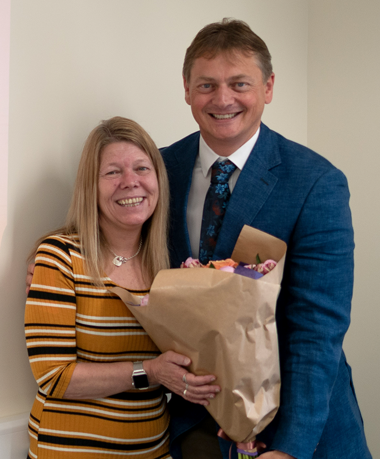 Rachel Lamb and Roland Huggett
Throughout her time at Beaphar, Rachel has also been heavily involved in other areas of the business, including being part of the team that won a customer service award in 2011, and raising awareness of the dangers of parasitic worms in cats and dogs. This involved dressing up as a worm and running across Tower Bridge, London, and being chased by a giant worming tablet!
To honour her 20 years, Rachel was given a 'This is Your Life' style presentation, including a photo journal of her time at Beaphar, as well as a cake and a bunch of flowers.
Roland Huggett, who has worked closely with Rachel for many years, said: "Beaphar has only grown in the UK through the effort and dedication of the people involved. Rachel has been a key member of the team for almost the entirety of Beaphar UK's existence.
"Her reliability has been one of the key values that have benefited the company throughout its growth, and we look forward to her continuing her hard work with us for many years to come."